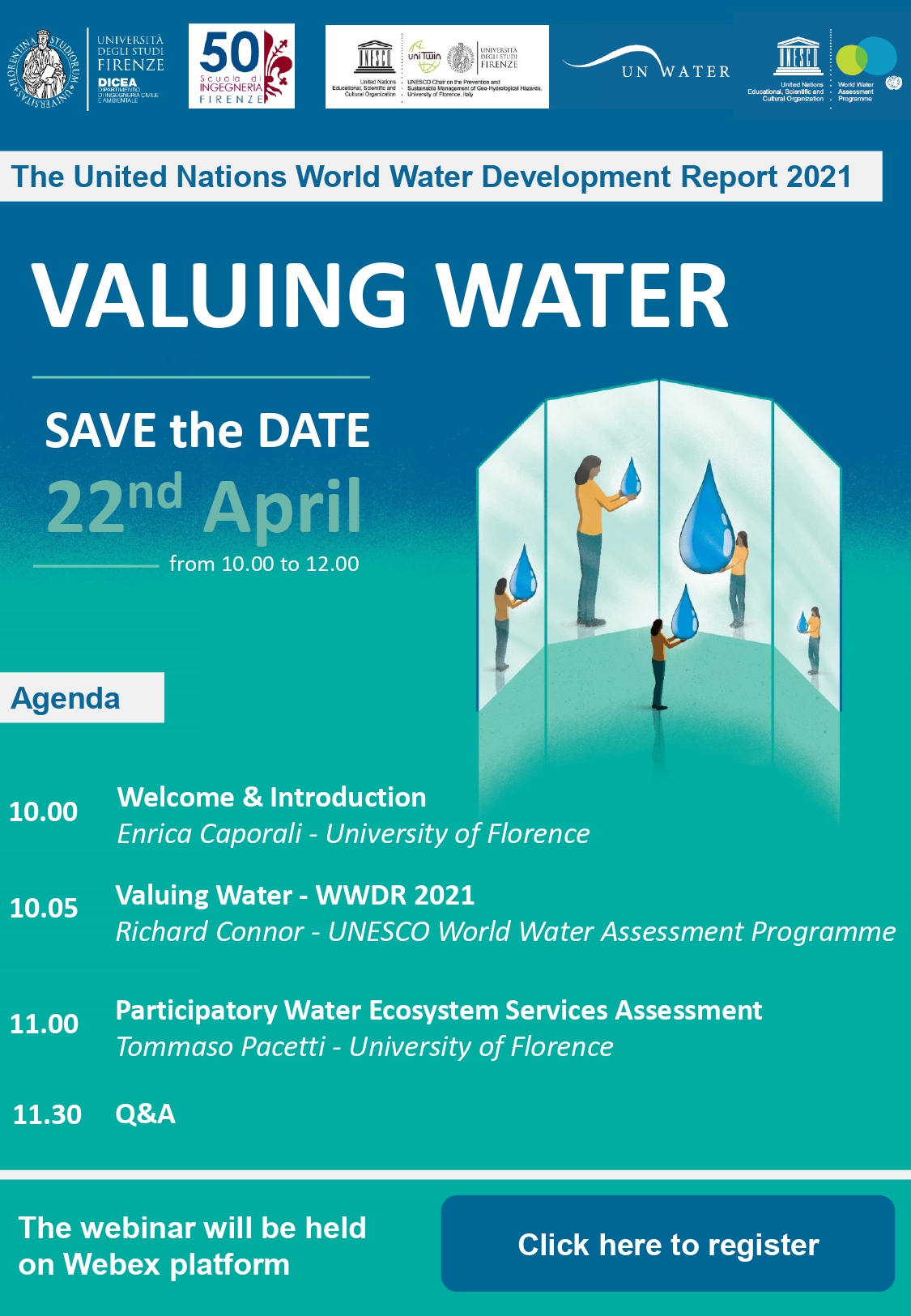 Water is a unique and non-substitutable resource of limited quantity. As the foundation of life, societies and economies, it carries multiple values and benefits. But unlike most other valuable resources, it has proven extremely difficult to determine its true 'value'.
The 2021 World Water Development Report (WWDR) on "Valuing Water" assesses the current status of and challenges to the valuation of water across differing sectors and perspectives and identifies ways in which valuation can be promoted as a tool to help achieve sustainability.
During the webinar the WWDR 2021 will be presented together with a specific case study that investigates the values of water through the participatory assessment of water-related ecosystem services in the Arno River basin.
SEE THE REGISTRATION OF THE WEBINAR ON OUR YOUTUBE CHANNEL: https://youtu.be/5t82-a9xYmE